Sunday Kiwiana Brunch Cruise to the Maori Rock Carvings 10.30am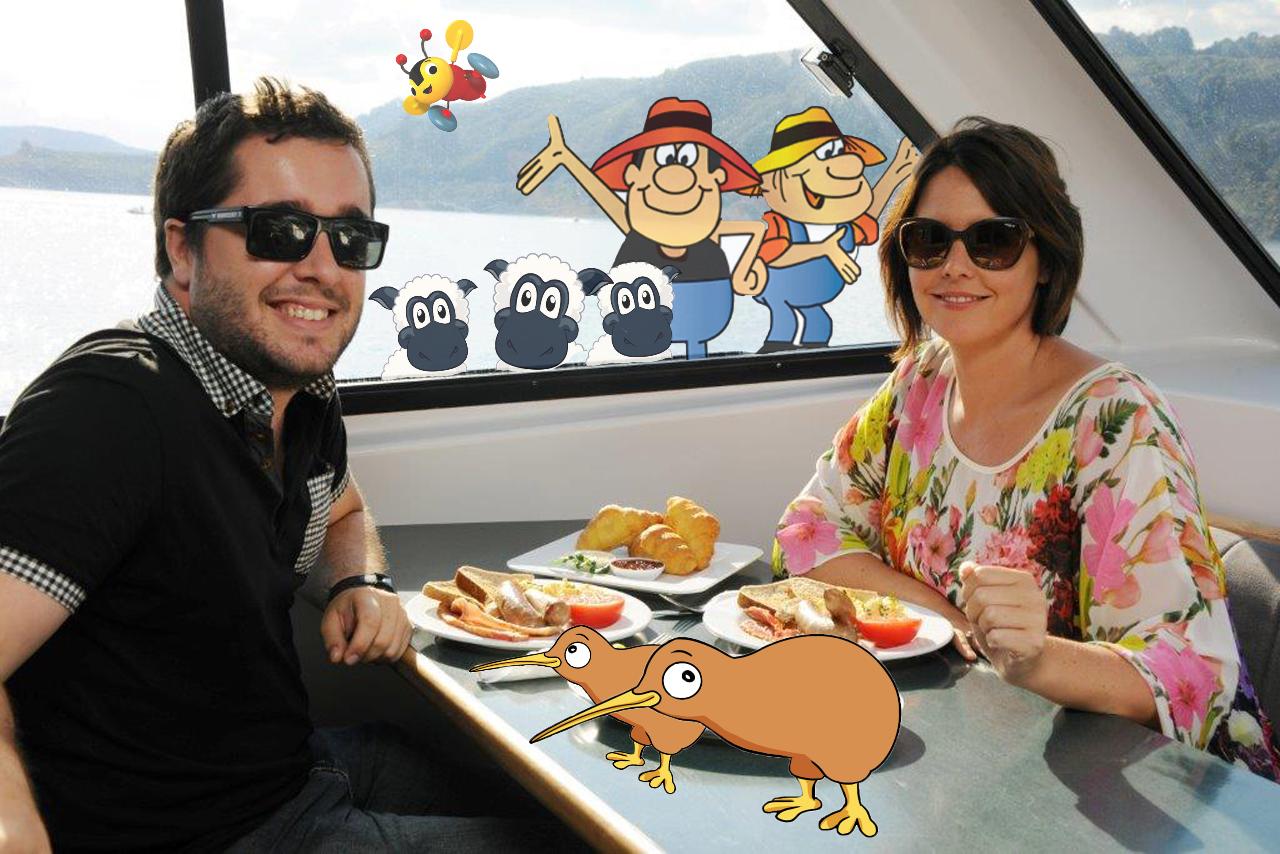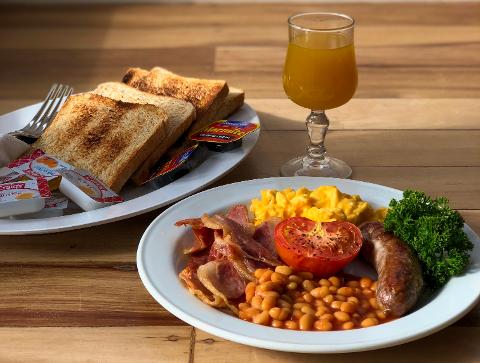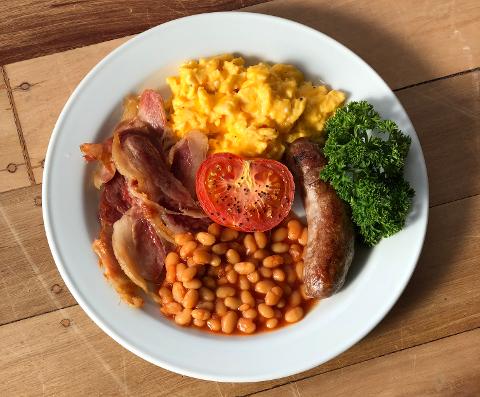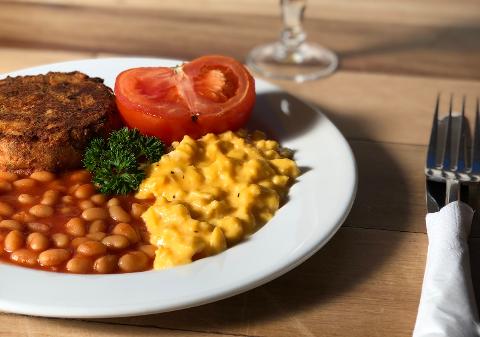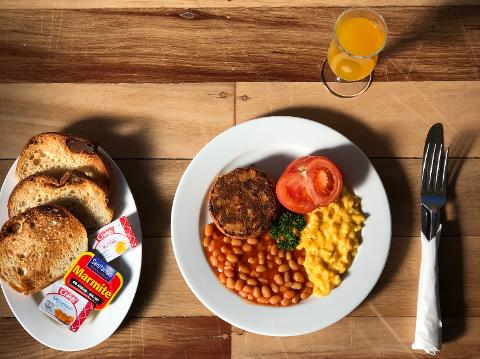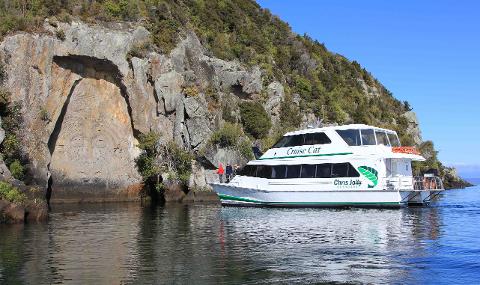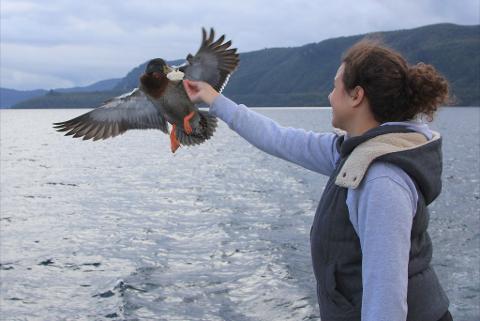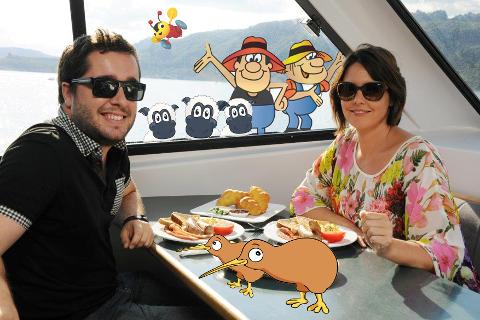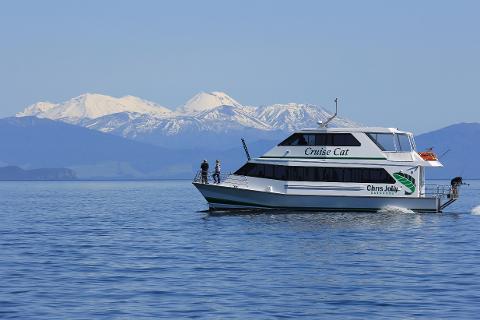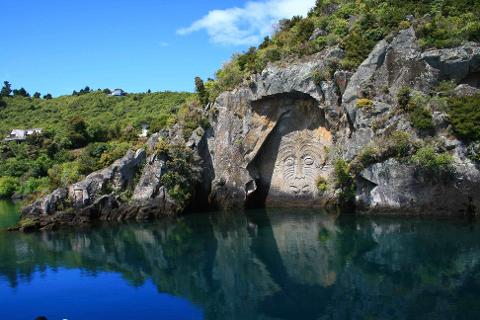 Duration: 90 Minutes (approx.)
Location: Taupo, New Zealand
Sunday KIWIANA Brunch Cruise - celebrate being Kiwis with us!
Departs every Sunday at 10.30am
2 hours duration
Would you like to know what it really means to be Kiwi? Get to know what makes Kiwis Kiwi on this Kiwiana themed brunch cruise.
Enjoy the tastes of traditional Kiwi cuisine; bacon, sausages, eggs, tomatoes, baked beans and good old Marmite on toast with a glass of fresh orange juice. Don't worry, we have a meat-free options for our vegetarian friends too!

Find out about Kiwi quirkiness, the weird slangs we have for things (what in the world is a jandal?!), our favourite songs and our passions (yes it's true, we are rugby mad!) as you cruise in comfort on Lake Taupo.
We will get you up close to the Maori Rock carvings (which are only visible via water) and other historical points of interest on the Great Lake. Enjoy a live and informative commentary and even have an opportunity to feed the ducks as they chase the boat for their morning bread!
Sit back and listen to some awesome Kiwi music whilst enjoying the view that makes Taupo a wonderful place to visit! We love New Zealand (Taupo especially), so let us share our passion for the Lake and what it is to be a Kiwi with you!

There are kids activities on board, and if the weather permits we normally sneak in a spot of fishing!
Make this your perfect Sunday morning activity on the Great Lake.
With Brunch
Adult: $64
Child (5-12yrs): $28
Child (13-17yrs): $36
Senior (65+ yrs): $58
Family pass (2A2C): $164
Scenic Cruise Only Without Brunch
Adult: $46
Child (5-16yrs): $18
Child (0-4yrs): FREE
Family (2A+2C): $99 (FAMILY SPECIAL)
Senior (65+ yrs): $40

Our boat is also smoke free for the comfort of all our guests.

Note :
In the event of bad weather, it may not be possible to view the Maori Rock Carvings. This decision is made at the discretion of the Skipper for the Health & Safety of all on board the vessel.
Scenic Cruises may also run on our other boat Supercat. The boat allocated is dependent on prior bookings.
You might need to present the credit card used to purchase your tickets to board the boat on the day. This helps us to prevent fraudulent activity. If your ticket was a gift voucher, please let our bookings team know in advance at 07 378 0623 or bookings@chrisjolly.co.nz.